After great success with the 2010 Canadian Winter Olympic Uniforms, the Hudson's Bay Company asked Arcade to work with their team to conceptualize and design the 2012 Canadian Summer Olympic Uniforms.
The first step in this process was to come up with inspiration for the collection. Like in the winter games, we looked at what made us Canadian. The world looks at us as an expansive snow tundra, but the truth is that we are just as much a summer nation as a winter nation. In fact, in a way – more than anyone else in the world – WE LIVE FOR SUMMER.
To demonstrate to the team our inspiration, we created a video to express this. This video is a mood board in motion to express what we couldn't express in just words.
This video was and is intended for internal use only. We do not claim to have the rights to any of it, we just want to demonstrate our behind the scenes creative process.
The concept sketches of actual uniforms for the Games.
Philippe Beaudry (Fencing) & Julia Wilkinson (Swimming).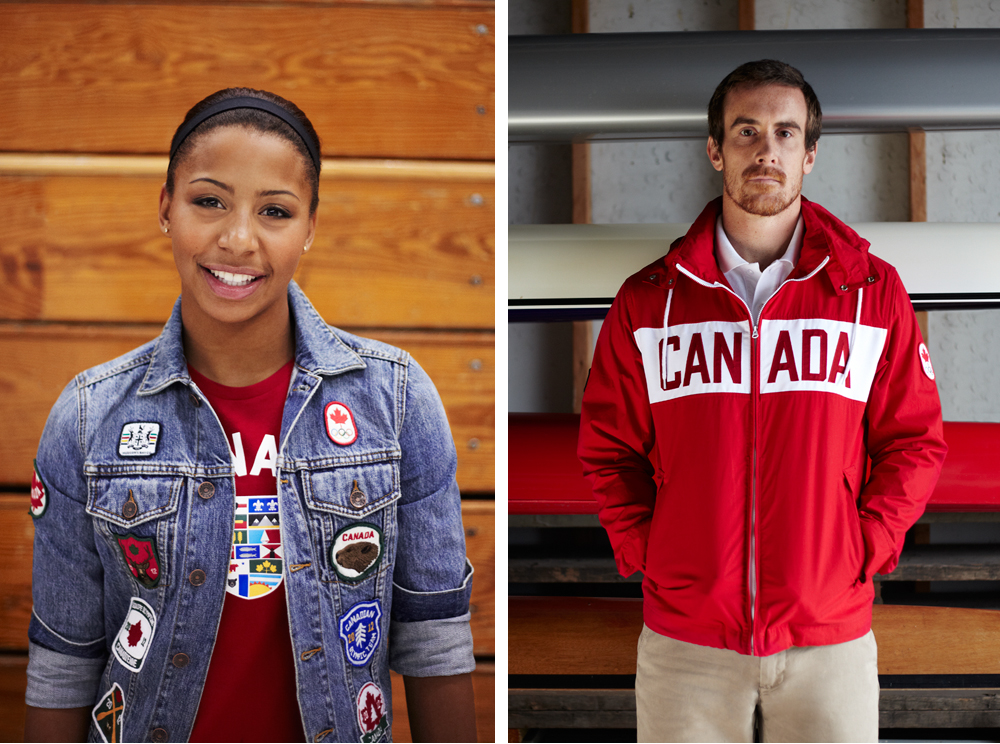 Jennifer Abel (Diving) & Thomas Hall (Canoe/Kayak).
Primary team emblem inspired by the last time Canada went to London to compete: 1908.
With our secondary graphic, we wanted to show inclusion by representing all 13 provinces & territories in an updated unified shield.
The third main graphic are these patches which are used to represent Canada in the great outdoors.